The SunSport range of inflatable boats are available in three models:
Slatted Floor Boat
All-Inflatable Boat
All-Inflatable RIB with Deep V-Bottom.
Ranging from 2.20 to 3.49m in length, the boats can carry up to 5 persons and can be powered by Mariner or Mercury outboards up to 15hp. These go-anywhere boats are easy to store without taking up a lot of valuable space as well as being easy to transport and launch.
There is also a SunSport narrow beam Kayak available, guaranteed to provide lots of fun on the water without breaking the bank. The Narrow Beam model comes with a soft tail and a detachable outboard bracket (max 4hp)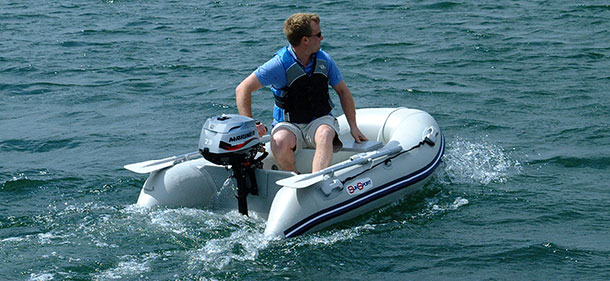 SunSport Inflatable packages are available with a vast range of choice of Mariner or  Mercury outboard engines, you will own state of the art engine power and be able to take your boat out to enjoy fun on the water.
You will also benefit from sales, service and spare parts support through our network of dealers and a warranty programme for all eligible engines.
Contact Us
Marketing Services Department,
E.P. Barrus Ltd, 
Glen Way,
Launton Road
Bicester, Oxfordshire
OX26 4UR        
Tel: 01869 363636
Fax: 08714 298109
Email: customerservices@barrus.co.uk        
VAT Number: GB226662558
Company Registration Number: 148476