Bostik's marine adhesive products are used for glass bonding (windscreens and portholes) as well as numerous construction and decorative applications, such as teak and artificial deck bonding, below-deck interior bonding and deck-to-spider hull bonding. Bostik is also a market leader in adhesives for bonding the wide range of fabrics and materials used in the construction of inflatable boats for military, rescue and leisure uses.
View the latest Barrus Marine Equipment Catalogue
Find your nearest Marine Equipment dealer using the Dealer Locator link to the left of the page or to learn more, please visit the Barton website via the link below.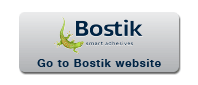 Contact Us
Marketing Services Department,
E.P. Barrus Ltd, 
Glen Way,
Launton Road
Bicester, Oxfordshire
OX26 4UR        
Tel: 01869 363636

Email: customerservices@barrus.co.uk        
VAT Number: GB226662558
Company Registration Number: 148476