Established in 1968, Guidi is one of the leading names in the marine equipment sector for both leisure and commercial craft, and the brand is synonymous with quality and product and process innovation.
With over 50 years experience in the production of bronze, brass, chrome and nickel-plated accessories including non-stick valves, seacocks, thru-hulls, water strainers and hydraulic fittings, Guidi has pushed the boundaries achieving thirteen patents. The primary material used is bronze, of which Guidi was a pioneer.
GuidiLAB
DZR brass. What it is and why Guidi decided NOT to use it. Read more here
Guidi System is a kit designed to grant the maximum safety of the hydraulic system of your boat. Read more here
Water intakes are installed in a hole through the hull with the purpose of letting water in. This water will feed various systems: engine, generator, toilets... Learn more here
Trials and Tests
Test non-stick valves: 1,000 miles in the Tyrrhenian Sea. Read more here

Test non-stick valves: after 6 years. Read more here
News
Guidi Onboard a Class 40 with Andrea Fantini for the "nodoXnodo" Project. Read more here
Barrus Announces Exclusive Partnership With Guidi. Read more here
View the latest Barrus Marine Equipment Catalogue
Find your nearest Marine Equipment dealer using the Dealer Locator link to the left of the page or to learn more, please visit the Guidi website via the link below.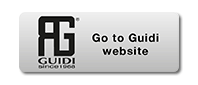 Contact Us
Marketing Services Department,
E.P. Barrus Ltd, 
Glen Way,
Launton Road
Bicester, Oxfordshire
OX26 4UR        
Tel: 01869 363636

Email: customerservices@barrus.co.uk        
VAT Number: GB226662558
Company Registration Number: 148476