Zinga is a one-component cold-applied zinc coating which contains a minimum of 96% pure zinc when dry. It creates an active anodic zinc layer that provides cathodic protection to submerged metal and a passive zinc coating that resists corrosion above water. The Zinga coating is suitable for repairing worn or damaged galvanising on boat trailers, anchors, chains, keels and underwater fittings.
View the latest Barrus Marine Equipment Catalogue
Find your nearest Marine Equipment dealer using the Dealer Locator link to the left of the page or to learn more, please visit the Zinga website via the link below.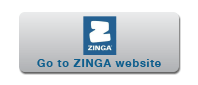 Contact Us
Marketing Services Department,
E.P. Barrus Ltd, 
Glen Way,
Launton Road
Bicester, Oxfordshire
OX26 4UR        
Tel: 01869 363636

Email: customerservices@barrus.co.uk        
VAT Number: GB226662558
Company Registration Number: 148476