WeBBoat - an innovative 'Coastal Internet' system which enables boaters to surf the web at high speed up to 20 miles offshore.
CamBoat™ - HD video surveillance that monitors the area remotely from anywhere at any time ensuring security, peace of mind and privacy without the use of clouds or subscription.
Zig Boat – a wireless system for monitoring and interacting with the boat remotely via the free app without a monthly fee or subscription. Promarine - a range of indestructible antennas dedicated to all types of commercial and workboats.
Supergain - is a new range of antennas developed for all types of boats. Supergain meets the needs of all those who require TV and VHF Marine antennas offering high performance at low cost.
Download the Barrus Marine Equipment Catalogue 2021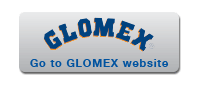 Contact Us
Marketing Services Department,
E.P. Barrus Ltd, 
Glen Way,
Launton Road
Bicester, Oxfordshire
OX26 4UR        
Tel: 01869 363636
Fax: 08714 298109
Email: customerservices@barrus.co.uk        
VAT Number: GB226662558
Company Registration Number: 148476