Established in 1956, MG Duff specialises in producing sacrificial anodes for leisure boats, commercial ships, and offshore structures.
MG Duff offers a range of over 3,000 anodes across all sectors as well as a bespoke anode manufacturing service and a range of related civil engineering services.
View the latest Barrus Marine Equipment Catalogue
Find your nearest Marine Equipment dealer using the Dealer Locator link to the left of the page or to learn more, please visit the MG Duff website via the link below.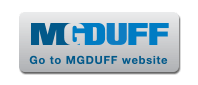 Contact Us
Marketing Services Department,
E.P. Barrus Ltd, 
Glen Way,
Launton Road
Bicester, Oxfordshire
OX26 4UR        
Tel: 01869 363636

Email: customerservices@barrus.co.uk        
VAT Number: GB226662558
Company Registration Number: 148476