Mercruiser Petrol Sterndrive Engines
MerCruiser offers petrol sterndrives to meet almost every application, from cruising, to fishing, to racing.
Every new petrol multi-port fuel injected (MPI) sterndrive comes complete with performance enhancing SmartCraft® technology which monitors and fine tunes the engine for maximum efficiency thanks to features such as multi-port fuel injection and Engine GuardianTM . The result is a powerful combination of protection and performance.
Mercury MerCruiser's highly responsive, carburetted petrol power is available on the universally popular sterndrive models 3.0L/135hp and 4.3/190hp, all with excellent power-to-weight ratios. 
Mercruiser Drives
Boaters are always looking for more power, more options and more durability which is why MerCruiser produces the largest range of drives available.
Alpha Drives All Alpha drive MPI models feature engine management programming for reduced shift effort, less noise, vibration and harshness.
Bravo Drives  The new Bravo drives are the smoothest shifting sterndrives available. A new shift lever and back cover on all Bravo models provide a more defined neutral position, and a new clutch design makes shifting dramatically smoother with an 85% reduction in shift related noise, vibration and harshness.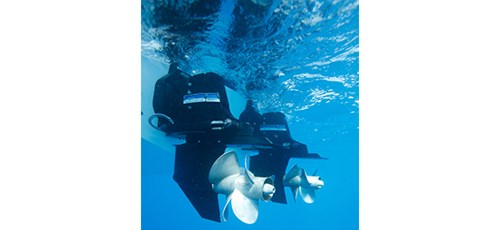 For more information please visit the Mercury Mercruiser Website:-

Contact Us
Marketing Services Department,
E.P. Barrus Ltd, 
Glen Way,
Launton Road
Bicester, Oxfordshire
OX26 4UR        
Tel: 01869 363636

Email: customerservices@barrus.co.uk        
VAT Number: GB226662558
Company Registration Number: 148476