Make the safe choice with Yanmar
Published on: 24/01/2018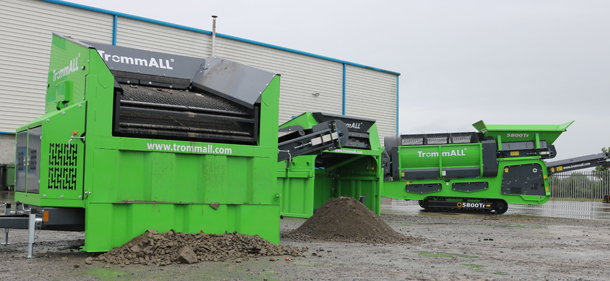 Barrus will be exhibiting at the Executive Hire Show with a stand featuring Yanmar's compact diesel engine range focusing on the upcoming EU Stage V regulations in 2019.
Yanmar's engine range is designed for high-performance, reliability and durability and widely used for plant hire and equipment applications. The L100 and L70 engines from Yanmar's popular L-Series air-cooled range meet the Final Tier 4 and Stage V emission regulations. They are ideal for powering construction equipment, power generating sets, pumps and hydraulic power packs and utility applications.
Yanmar customers with TNV-CR water-cooled series industrial diesel engines are already prepared for the introduction of EU Stage V regulations in 2019. "The Yanmar engine range is the result of decades of experience, providing the perfect combination of clean emissions, excellent durability and low cost of ownership, commented John Day, General Manager of the Industrial Division at Barrus. "Yanmar Stage V engines have a compact profile and the same footprint as Stage 3A engines allowing for a smooth, trouble-free transition."
Yanmar engines are available as a powerpack, radiator and air cleaner mounted, including wiring harness and CAN panel. The clog-free Diesel Particulate Filter (DPF), even under light load conditions, can be mounted in multiple positions for greater flexibility where space is limited. "Another key benefit is Yanmar's unique exhaust gas management technology for the DPF, which has a lifecycle of between 6,000 – 10,000 hours and beyond depending on the application," John Day added. "This effectively means that the DPF is maintenance free for the lifetime of the machine."
Customers currently using Yanmar Tier 4, Stage V engines include TrommALL, who manufacture and distribute mobile screening equipment. They have recently gone 100-percent with Yanmar across their range of machines. "Using Yanmar has opened so many doors for us," commented Ger Smullen, Business Development Manager for TrommALL. "Everyone knows Yanmar, the service is known worldwide."
Protech has also fitted the Yanmar 4TNV88C Tier 4, Stage V engine into a Tracked Post Driver, with orders coming from the U.S. "We chose the Yanmar engine for its smooth and quiet operation, fuel economy, and that it was available fully built up as a powerpack," commented Steve Craddock, Director, Protech Machinery Ltd.
Flowplant, are one of the latest companies to specify the Yanmar 4TNV98C, Tier 4, Stage V engines for their high-pressure jetting equipment.
To find out more about Yanmar and how we can help you through the new Stage V regulations, visit us on Stand A63.
Contact Us
Marketing Services Department,
E.P. Barrus Ltd, 
Glen Way,
Launton Road
Bicester, Oxfordshire
OX26 4UR        
Tel: 01869 363636
Fax: 08714 298109
Email: customerservices@barrus.co.uk        
VAT Number: GB226662558
Company Registration Number: 148476