Mercury Marine join the Sea Angling Classic as Principle Partner
Published on: 16/03/2022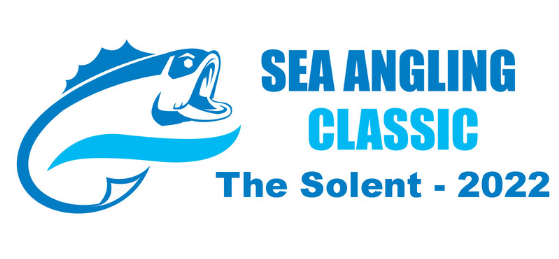 Mercury Marine join the Sea Angling Classic as Principle Partner
The largest sea fishing event to be held in UK waters demands the backing of high-profile brands, and Mercury is proud to be a key partner. 
The Sea Angling Classic, the inspiration of the event founder, Ross Honey of Angling Spirit, is expected to reel in around 1,200 anglers and up to 400 boats in this unique angling competition.  
Hosted from Portsmouth and using the fishing grounds of the Solent, the Sea Angling Classic ties together a fishing competition, environmental clean-ups, education, newcomer taster sessions, conservation, business and vital scientific research. 
Joining Mercury as key partners are Extreme Boats and Lowrance. The competition boasts a huge prize table supplied by some of the leading brands across the angling world. The overall individual winner will pick up a fully rigged Extreme 745 Game King, powered by a Mercury 4.6 litre, V8 250ProXS supplied by Barrus.  
Ben Allen, General Manager for the Marine Leisure Division at Barrus, commented, "We are excited to partner with the Sea Angling Classic – a partnership that not only offers the chance to showcase Mercury's innovative outboards providing anglers with a competitive edge but also to be associated with the events environmental awareness projects, and initiatives involving the next generation of anglers. It is our first angling partnership venture in the UK, however, Mercury Marine has a huge involvement in bass fishing in the USA as a premier sponsor and is also involved in conservation and youth and grass-roots level angling." 
The Sea Angling Classic Roadshow gets underway this Saturday, 19 March 2022 in Gunwharf Quays, which is uniquely positioned on the beautiful waterfront setting in Portsmouth's historic Harbour. The Lord Mayor of Portsmouth will be attending at 12 noon to officially reveal the Prize Boat for the very first time. Everyone is invited to join the excitement! The Roadshow will then move on to 9 other locations.
The Roadshow is a UK tour designed to reveal the incredible Prize Boat and get the nation excited about the sport of fishing and the upcoming Sea Angling Classic competition taking place on 15-19 June 2022. 
Visitors to the Roadshow will be able to get hands on with the Sea Angling Classic top prize - the Extreme 745 Game King boat and trailer with a Mercury V8 4.6lt Pro XS 250 engine, fitted out with the Lowrance® Ultimate Fishing System. There will also be the opportunity to meet expert anglers to find out the best bait, rods, reels to use, with event partners Penn, Rapala and Okuma, and other partners including insurance experts Pantaenius, and Wetwheels who provide fishing opportunities for disabled people on specially adapted boats. Fishing electronics specialist Lowrance® will also be there with their Technical Support Unit providing advice on the best electronic equipment to use, how to use it, and giving free software updates to owners who already have Lowrance units.
"We hope the live Roadshow, along with the actual Sea Angling Classic event taking place in June, will inspire children and adults alike to have a go at angling. The Roadshow and the showcase of the Prize Boat provides a unique glimpse into the world of sea fishing, the boats, engines and equipment, and the fun and camaraderie that the sport entails," commented Ross Honey Event Founder. 
The tour will visit 10 locations throughout March and will be free to attend and open to the public:
Date

Location

Time

Saturday 19 March

Gunwharf Quays, Portsmouth, PO1 3TZ

11.30-13.00

Saturday 19 March

Weymouth Angling Centre, Commercial Road, Weymouth, DT4 8NF

15.45-18.00

Sunday 20 March

Pantaenius at Queen Anne's Battery, Marine Building, 1 Queen Anne Place, Plymouth, PL4 0FB

12.00-16.00

Monday 21 March

Portishead Marina, Newfoundland Way, Portishead, Bristol, BS20 7DF

15.00-19.00

Tuesday 22 March

Cardiff Bay Yacht Club, Ferry Road, Cardiff, CF11 0JL

15.00-19.30

Wednesday 23 March

Normark UK – home of Rapala, Okuma and Storm,

The Development Centre, Fosse Walk, Nottingham, NG12 3HG

13.00-17.00

Thursday 24 March

Glasgow Angling Centre, 1 The Point Retail Park, 29 Saracen Street, Glasgow, G22

15.00-20.00

Friday 25 March

Edinburgh Angling Centre, Unit E, Granton Retail Park, 65 West Harbour Road, Granton, Edinburgh, EH5 1PW

15.00-20.00

Saturday 26 March

Humber Cruising Association, 129 Cleethorpes Road,

Grimsby, DN31 3QF

15.00-20.00

Tuesday 29 March

Sovereign Harbour Yacht Club, 3 Harbour Quay, Eastbourne, BN23 6JH

12.00-19.00
Find out more about the Sea Angling Classic on the event website or follow on Facebook and Instagram.
Contact Us
Marketing Services Department,
E.P. Barrus Ltd, 
Glen Way,
Launton Road
Bicester, Oxfordshire
OX26 4UR        
Tel: 01869 363636
Fax: 08714 298109
Email: customerservices@barrus.co.uk        
VAT Number: GB226662558
Company Registration Number: 148476