Training & Development
Barrus regards a highly motivated, skilled and effective work force as being of paramount importance in achieving its business objectives. To this end, it is committed to the training and development of all staff, to achieve optimum business performance.
Whatever your role within our team, whatever your ambitions maybe, we will tailor your training to meet your individual needs and to equip you with skills required to do your job well.
We can offer a range of in house or external training packages. Financial assistance for continuing professional development may also be available. 
As well as training, we also offer a full and in-depth Company induction programme; designed so that you fit in effectively, and quickly become part of the Barrus team.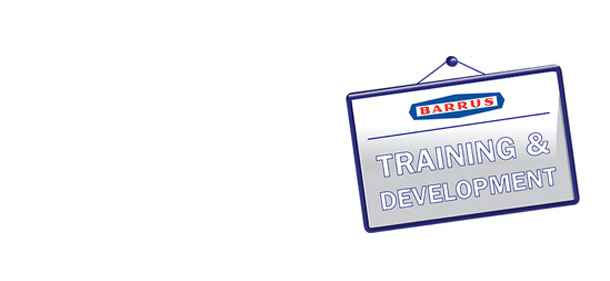 Contact Us
Marketing Services Department,
E.P. Barrus Ltd, 
Glen Way,
Launton Road
Bicester, Oxfordshire
OX26 4UR        
Tel: 01869 363636
Fax: 08714 298109
Email: customerservices@barrus.co.uk        
VAT Number: GB226662558
Company Registration Number: 148476