Fuel Cell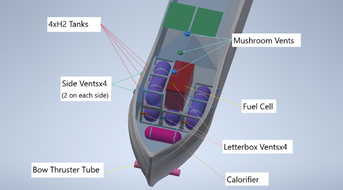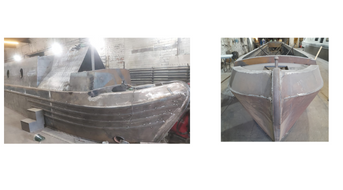 Barrus has partnered with Bramble Energy to deliver a hydrogen-powered fuel/cell battery hybrid narrowboat and use it as a test vessel to probe the commercialisation of hydrogen technologies in the marine sector.​
​Barrus is leveraging its WhisperPower sustainable energy storage systems and smart power electronics to provide a fully integrated power system in the vessel. As well as providing a mechanism to collaborate with the key players within the world of hydrogen power.​
​​​The Vessel will be driven by an experimental 15KW motor which will hopefully become a part of the company's Shire engine range. It will be powered by a hydrogen-electric series hybrid powertrain consisting of a 22Kwh battery system (Whisper Power) and a 10KW hydrogen fuel cell (Bramble). Charging for the system will also be subsidised by 12 solar panels on the vessel's roof.
For further information on the marinised fuel cell or fully integrated electrical storage and management system, please contact tim.hart@barrus.co.uk.
​
Contact Us
Marketing Services Department,
E.P. Barrus Ltd, 
Glen Way,
Launton Road
Bicester, Oxfordshire
OX26 4UR        
Tel: 01869 363636

Email: customerservices@barrus.co.uk        
VAT Number: GB226662558
Company Registration Number: 148476