Our Products
Specialist design and engineering solutions
2 and 4-Stroke Outboards 
Used in various applications, the range of 2 and 4-stroke outboard engines are supplied to meet the specific operational requirements of Barrus's professional customers.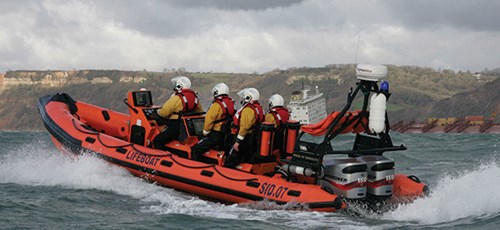 Post Immersion Restart System
Barrus has created the innovative FAST PIRS for the military, commercial and rescue services which enables an engine to be rapidly started after being submerged. This is an enormous advance for self-righting search and rescue vessels. See the procedure in action.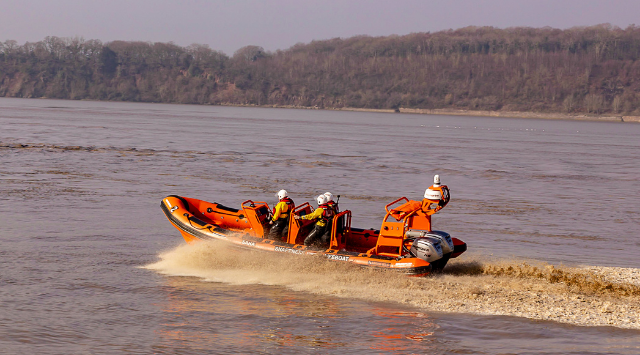 An example of Barrus innovation is the Multi-fuel outboard engine. This was designed and developed for the UK MoD and is capable of running on four different NATO fuels, NATO F34 AVTUR (JP8), NATO F44 AVCAT (JP5), NATO F67 (Gasoline - unleaded) and NATO F76 (Diesel - Naval)  
Shire Canal                                                                                                                         

The Shire Canal Collection offers the highest quality, most comprehensive engine packages available. Smooth and quiet in operation with unmatched reliability, all Shire engines are built to ISO9001-2008. There are ten engines with a power range from 15hp to 90hp, suitable for narrowboats, wide beam boats and Dutch barges. Barrus has been responsible for a number of 'firsts', including twin alternators and twin thermostats fitted as standard. The Shire range is continually being improved and modified to maintain its position as a leader in the marketplace. All Shire models are now fitted with a new, more efficient twin thermostat housing which facilitates hotter running water and an increased flow. The Shire 35, 38, 40, 45, 50, 70 and 90 models are fitted with twin alternators as standard. A five-year warranty scheme has now been introduced for all models providing a real benefit to owners.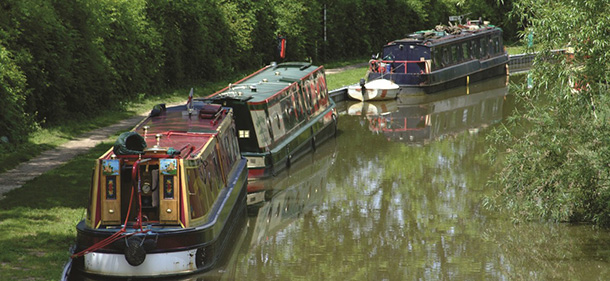 Shire Workboat Range
Designed specifically for the commercial workboat market, the Shire Workboat range of heat exchanger cooled, marine diesel propulsion engines, has a line-up of 8 engines with a power range of 15BHP, 20BHP, 30BHP, 40BHP, 50BHP, 70BHP, and 85BHP. All the Shire workboat engines are based on Yanmar and John Deere marine diesel engine blocks, renowned for their rugged reliability and durability. There are a number of optional accessories available including exhaust options, gearbox upgrades and complete hydraulic packages. With the added benefit of longer service intervals than many other engine brands, the Shire range represents outstanding value for money. All Shire engines are custom-built in Barrus's modern engineering and production facilities to the highest quality standards laid down by ISO9001-2008. Extensively tested by dynamometers, each engine is tuned, test run with a full delivery inspection prior to despatch to the customer. 
Yanmar and John Deere Inboard Engines
Yanmar marine diesel engines are renowned for their rugged reliability and economical operation with the light-duty commercial engines ranging from 53 to 530hp. The Yanmar high-speed diesel offer a propulsion and auxiliary power range from 12hp to 911hp with the renowned reliability, durability and efficiency that are the trademarks of the Yanmar marine diesel engine range. John Deere PowerTechTM engines are renowned for their quality and reliability, offering the commercial user years of trouble-free maintenance. Ranging from 80hp naturally aspirated to 750hp turbo-charged, John Deere marine engines are some of the most powerful on the water.
Hybrid Propulsion
Hybrid Marine Ltd and Barrus have been working together since 2008 which resulted in the first Parallel Hybrid Saildrive system based on the Yanmar marine diesel engine range. For more information on this innovative system please click here.
Contact Us
Marketing Services Department,
E.P. Barrus Ltd, 
Glen Way,
Launton Road
Bicester, Oxfordshire
OX26 4UR        
Tel: 01869 363636

Email: customerservices@barrus.co.uk        
VAT Number: GB226662558
Company Registration Number: 148476